Diana Kepley
---
Office Assistant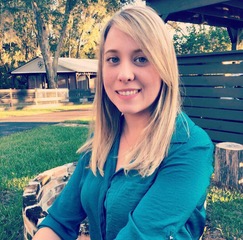 Contact Details
Email:
diana@arisoldit.com
Diana, moved to Florida in 2013 from South America, Venezuela where she was born and raised. Her family originally came from Spain to Venezuela for business and they fell in love with charm of the Caribbean.
She studied accounting in University Panamericana and speaks fluid Spanish. She is been in Customer Servirce and Management since 2006, when she helped start a successful Office Suply Company in her hometown Puerto Cabello.
When she first moved to Florida she lived in Orlando but currently lives in Winter Garden with her husband Adam.
Diana is been interested in Real Estate since she arrived to Florida participating in different Seminars in Property Management, Real Estate Investments and Community Association Managment, encouraging her to develope her knowledge in Real Estate.
She is excited to learn more about Montverde and surroundings and look forward to be part of the team of Realtors.